During the past year, TJF instituted two major technology upgrades to help better serve its grants partners and the broader Jewish community.
In March, the Foundation launched its first ever online grants management system (GMS) utilizing the Giving Data platform. This new, online grants portal allows for TJF grant partners to submit applications as well as
financials and narrative reports with the click of a button. It also serves as a client relations management (CRM) system for the Foundation's staff and allows for payment issuance. In the near future, it will be used by TJF's board and various committee members to provide application scoring in advance of funding discussions.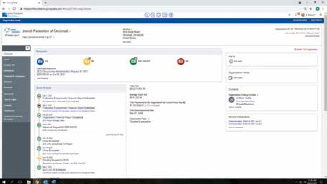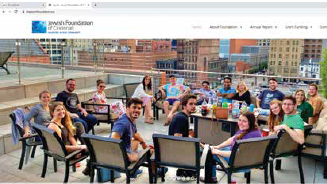 "It was time for the Foundation to move to this new platform," said TJF's Executive Director, Brian Jaffee. "The team spent a few months migrating over a decade's worth of information, from grant applications to reports to payments, but now all of that information is right at our fingertips."
If you are responsible for applying or reporting on a grant to the Foundation but have not yet created your own portal account, please contact your respective grants officer to receive an invitation to do so.
In addition to instituting the Giving data GMS, the Foundation also launched a refreshed website at www.thejewishfoundation.org. A digital version of this Annual Report can be found on the website, along with information on the history of the Foundation, links to details about Israel Travel and Overnight Jewish Camping grants, and an overview of the Foundation's general grant funding.