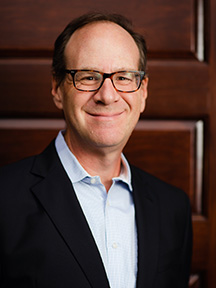 John Stein is the President and Co-Founder of FSI Group, LLC, a registered investment advisor managing funds focused in the financial services sector.

John serves on the Board of Governors of the Hebrew Union College – Jewish Institute of Religion and the American Jewish Committee and the board of trustees to the Natan Fund. He is a Past President of the Cincinnati regional office of the AJC and also sat on the board of the Mayerson JCC. He serves on the Board of the Cincinnati Playhouse in the Park and is member of the Rotary Club of Cincinnati.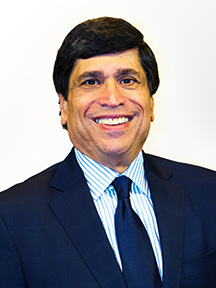 Vice President of Investment
Ed Frankel is a native of Cincinnati, and he has made extraordinary contributions to the Jewish community and civic life in our region. A long-time senior executive at Standard Textile, Mr. Frankel is an attorney who worked for a decade at the law firm of Strauss & Troy. His many volunteer leadership roles include serving as President of Adath Israel Congregation and Yavneh Day School, as well as board or committee positions with the Jewish Federation of Cincinnati, American Jewish Committee's Cincinnati Chapter, Cedar Village and the Cedar Village Foundation, JCRC, the Jewish Hospital and Jewish Cemeteries of Greater Cincinnati. He has also been an officer of the Cincinnati Bar Association, Health Alliance of Greater Cincinnati and the Drake Center.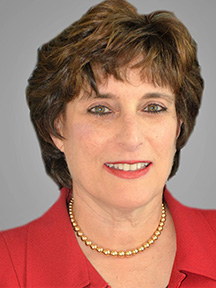 Treasurer of Finance and Audit Committee Chair
Sandy Kaltman is a retired attorney, turned community volunteer. Through her advocacy and interfaith work with the American Jewish Committee, which included a stint as President from 2016-2018, she became involved in the interfaith world in Cincinnati. For the past three years, as a representative of the Jewish community, she has been a co-chair of the Cincinnati Festival of Faiths, the most inclusive gathering of faith traditions ever assembled in our region's history. She is Vice President of EquaSion, the non-profit interfaith organization sponsoring the Festival of Faiths and other programming promoting understanding, compassion and inclusion in our area.

Sandy has also served on the boards of the Jewish Federation, Adath Israel Congregation, NA'AMAT, Jewish Cemeteries of Greater Cincinnati (currently chairing the Governance and Nominating Committee) and JVS Career Services, where she was Board Chair from 2014-2016. She chairs the Advocacy Committee at Adath Israel.

Outside of the Jewish community, Sandy serves on the boards of the YWCA and the Freestore Foodbank Foundation.

She was named a Cincinnati Enquirer Woman of the Year in 2017.

A child of two Holocaust survivors, Sandy is a member of the Speakers Bureau of the Holocaust and Humanity Center in Union Terminal, where she talks about her parents' miraculous surviva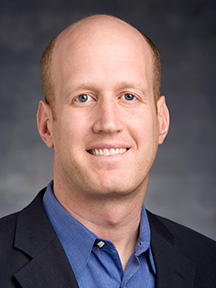 Guy Peri leads Procter & Gamble's enterprise data strategy and Business Intelligence and Analytics team to enable strategic/operational insights and new business models. A native of Israel and Florida, he led P&G's global analytics organization responsible for serving as objective and trusted advisors, and he helped to establish the company's House of Innovation in Israel more than a decade ago.
In Cincinnati, Mr. Peri has served as the President of Rockwern Academy's Board (as well as the coach of its undefeated championship basketball team), and he has also served on the JVS-Career Services Board. In addition, Mr. Peri has been active with REDI and Cintrifuse in efforts partially funded by the Jewish Foundation to engage Israeli startup companies and connect them with economic development efforts in our region.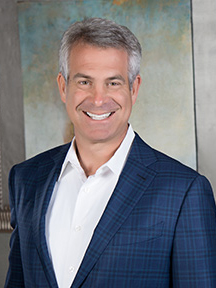 Bret Caller was elected President in October 2017. He is a Founder and Co-Manager of Viking Partners, LLC and President of Equity Management Group, Inc. He is a board member of the Cedar Village Foundation, The Jewish Telegraphic Agency (JTA) and a member of the Board of the Jewish Federation of Cincinnati, of which he is a Past President. He has also served on the boards of Adath Israel Congregation and Ohavay Zion Synagogue in Lexington and was a Co-Chair of the Barbash Family Vital Support Center Sustainability Campaign.
Bret is a board member of the Branch Bank & Trust (BB&T), The Cincinnati Children's Hospital Medical Center Foundation, the Caller Family Charitable Foundation and The United Way of Greater Cincinnati. He is also member of The United Way's Tocqueville Society.
In 2006 Bret was honored to be named one of the inaugural "Fisher FLIGHT Fellows," a program of the Jewish Federations of North America and the Max M. and Marjorie S. Fisher Foundation.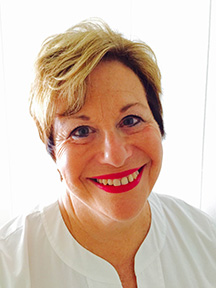 Gloria R. Lipson brings a long track record of activity and accomplishment within and beyond the Jewish community as well as a tenured background in clinical social work. She had a private practice for 20 years, and later served as a senior caseworker for Jewish Family Service. Gloria has also served as an adjunct professor at the Smith School of Social Work and as an Associate Professor at Hebrew Union College – Jewish Institute of Religion.

Gloria has served on numerous boards including the Jewish Federation of Cincinnati, the Jewish Community Relations Council, Isaac M. Wise Temple, Glen Manor and Cedar Village. Currently she sits on the Board of Governors at Hebrew Union College – Jewish Institute of Religion, where she and her late husband Alvin Lipson, underwrote the Pastoral Counseling Division on the Cincinnati campus.

In the civic community, Gloria has served on the advisory board of the City of Cincinnati's Department of Human Services and the Adolescent Clinic of Cincinnati Children's Hospital. She is currently the President of Midwest Centers, Ltd., and Urban Management, Inc., both local real estate companies. She holds both a Bachelor and Master's degree in Social Work from The Ohio State University.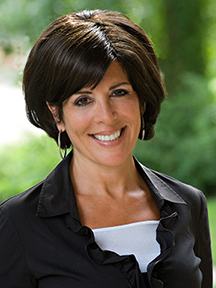 Arna Poupko Fisher is an acclaimed educator and speaker with more than 30 years of experience teaching, working and volunteering within the Jewish community. Arna was the first individual to become a permanent, full-time Scholar in Residence for a federation when she began her pioneering work as the Judaic Consultant of the Montreal Federation and its 20 constituent agencies. Today, she remains a frequent Scholar in Residence for synagogues and other federations throughout North America
Arna is a core faculty member of the Wexner Heritage program, and currently serves as an adjunct instructor in the Judaic Studies department of the University of Cincinnati, where she teaches Bible and Jewish Thought. She is also Vice President for Leadership Development for the Jewish Federation of Cincinnati, serving on both the JFC Executive Committee and Board of Trustees. Arna, along with Bret Caller, are co-chairing "Hineini", a leadership development program at the Federation to help identify, educate and inspire future fundraising leaders for the Jewish Community. 
Arna graduated from Yeshiva University with degrees in both Jewish education and Medieval Jewish philosophy and did doctoral work at the University of Toronto and McGill University. Previously, she has served as President of the Jewish Community Relations Council, and as a board member of Cincinnati Hillel, the Center for Holocaust & Humanity Center, and Jewish Family Service.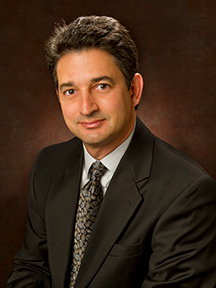 Walter Solomon serves as a Director for a number of corporate and not-for-profit boards, while providing advisory services to Private Equity Funds and global management consultants. He retired in 2015 after a decade as Chief Growth Officer of FORTUNE 500 company Ashland Inc., responsible for Strategy, M&A, Marketing, Innovation and R&D. Previously, he served as President of INC 500 company Patient Point Networks LLC and as founding President of Over the Rhine not-for-profit Main Street Ventures. After growing up in Charleston, SC, and graduating from the University of Virginia, Walter moved to Cincinnati in 1982 where he spent a decade in Brand Management at Procter & Gamble.

Walter has served on the boards of a number of local and international Jewish not-for-profits. In Cincinnati, he served on the boards of The Jewish Federation, The Hillel Foundation at UC, the Mayerson JCC, Rockwern Academy, and JVS. While living in Lexington, KY, he served on the Board of The Jewish Federation of the Bluegrass and co-chaired the Endowment and Rabbinic Search Committees at Ohavay Zion Synagogue. Since 2008, he has served on the International Board of Directors of BBYO, including serving as its Chair of the Board and Treasurer/Finance/Audit Chair and for two terms each. He is a member of a number of Conservative and Orthodox synagogues, including Adath Israel Congregation in Cincinnati.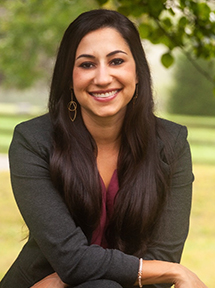 Rachel Faust is a licensed clinical psychologist and behavioral health consultant with Mercy Health. Though she grew up outside the region, Rachel has long-standing family roots in the Cincinnati community, extending back multiple generations. Rachel moved to Cincinnati in 2009 to pursue a Doctor of Clinical Psychology (Psy.D.) degree from Xavier University. She chose Cincinnati to be amongst family and the vibrant Jewish community here.
Since moving to Cincinnati, Rachel has been involved in numerous programs offered by the Jewish community, including the Jewish Federation of Cincinnati's LEAD (Lead, Educate, Act and Develop) program, the Young Professional Interfaith Text Study Fellowship, the Mayerson Foundation's Access program, and Honeymoon Israel. She is an active member of Beth Adam synagogue. Rachel is excited to have an opportunity to contribute to the growth and development of our Jewish community.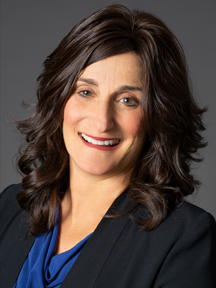 Ronna Schneider is a pediatrician at Cincinnati Children's Hospital Medical Center.  She recently joined CCHMC after 20 years in private practice as a partner of Suburban Pediatric Associates. Ronna is part of the leadership team responsible for growing primary care at CCHMC. She participates in many hospital projects, working to improve the access and quality of Primary Care to the children of the Cincinnati region. 
Over the years, Ronna has served as President of the board of Cincinnati Hillel, a member of the board of the Jewish Federation of Cincinnati, Co-President of the board of the Southern Ohio chapter of Jewish National Fund and National Young Leadership Cabinet Co-Chair.  In this role she helped develop the education curriculum for cabinet members.  She is a founding member of Congregation Shaa'rei Torah where she is an active committee participant.  In addition, she is involved with the Camp Livingston and Rockwern Academy medical committees. Ronna received the Allen A. Cowett award and the Kipnis-Wilson Friedland Award in recognition of her philanthropic endeavors.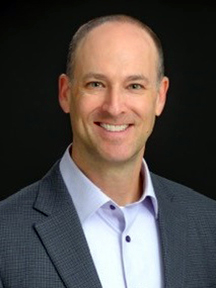 Adam Symson is president and CEO of The E.W. Scripps Company. Prior to becoming CEO he served as Scripps' Chief Operating Officer, overseeing the company's broadcast TV, radio and digital media divisions. As its chief digital officer from 2011 to 2016, he was responsible for driving the company's digital transformation across the enterprise. Adam spent the earlier part of his career working as an investigative journalist in newsrooms in Los Angeles, Chicago and Phoenix. He has a bachelor's degree in communications from the University of California, Los Angeles.
Adam has been a mentor and advisor for several accelerators and startups. He serves on the boards of directors for Reporters Committee for the Freedom of the Press and Cincinnati's Holocaust & Humanity Center. For the Jewish Federation of Cincinnati, he has served in various development leadership positions, including twice as co-chair of the annual campaign. He has previously served on the boards at Adath Israel Congregation and Cincinnati Public Radio.