2021 was another year of significant leadership transition for the Jewish Foundation. At its Annual Members Meeting on November 4, 2021, the Foundation bid a fond farewell to three of the original "New Era" Trustees, and welcomed three new community leaders to fill those board seats.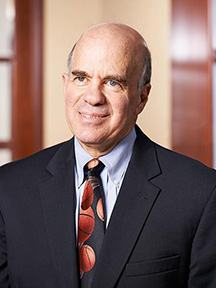 Bob Brant is an attorney and partner at Katz Teller, and an extraordinarily energetic volunteer community leader. As a Foundation Trustee, Bob was indispensable in providing deep financial insight in our grantmaking deliberations, and he always ensured that we stayed focus on what would be best for the overall Jewish community benefit. Bob served as a member and chair of the joint Foundation/Federation Community Property and Maintenance Committee and was a stalwart at the Foundation's Investment and Finance & Audit Committee meetings.
Bob has remained active in leadership roles at the Jewish Federation, where he served as co-chair of its Planned Giving Committee, and at the Mayerson JCC as member of its Executive and Investment Committees. In recognition of his community volunteerism, Bob was a recipient of the Jewish Federation's Goldstein Volunteer of the Year Award and the Mayerson JCC Kovod Award, and he was honored by Cincinnati Hillel at its 2018 Campus Superstar event.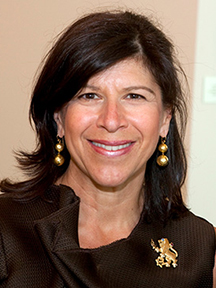 Beth Guttman is an exemplar of servant leadership, having the distinction of being one of only two people to serve as President of both the Jewish Federation and the Jewish Foundation. During her term as Foundation President, Beth oversaw the organization's expansion and transition towards a greater focus on impact, and she was instrumental in guiding the joint Foundation/Federation Aging 2.0 efforts to identify unmet needs of Jewish seniors. Beth is a long-time leader and volunteer in Jewish and civic community organizations throughout Greater Cincinnati.
In addition to serving as Federation President, she has also led as Annual Campaign Co-chair, and she currently sits on the Board of The Jewish Home of Cincinnati. Beth is a member of the executive committee of the YWCA of Greater Cincinnati, and joined the board of Cincinnati Children's Hospital Medical Center in 2013. In 2007, she was recognized for her contributions to the community as a Cincinnati Enquirer Woman of the Year.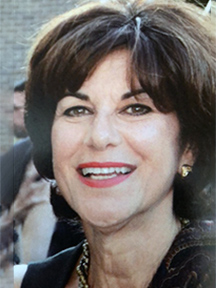 Leslie Newman has served in a diverse array of communal leadership roles and brought a deep interest in Jewish Education and Engagement to the Jewish Foundation Board table. Leslie served on the Foundation's Day School Working Group during her tenure as a Trustee, advised the Foundation in the expansion and rebranding of its Cincy Journeys grants program, and she led the charge to invest in bringing Honeymoon Israel to Cincinnati. Previously, Leslie served as both a Trustee and Campaign Co-Chair for the Jewish Federation, as well as Vice President and board member of the Jewish Community Relations Council.
She has also served on the board of the Hillel Foundation, the American Jewish Committee, and Yavneh (Rockwern) Day School. In 2005, Leslie was a co-chair of the group that brought "350 Years of Jewish Life in America" to the Cincinnati Museum Center. In addition, she co-chaired "Celebrate As One", a multi-cultural music festival on Fountain Square in honor of Israel's 60th Birthday.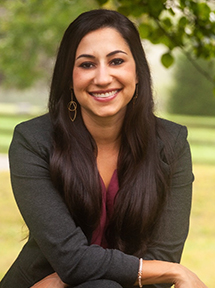 Rachel Faust is a licensed clinical psychologist and behavioral health consultant with Mercy Health. Though she grew up outside the region, Rachel has long-standing family roots in the Cincinnati community, extending back multiple generations. Rachel moved to Cincinnati in 2009 to pursue a Doctor of Clinical Psychology (Psy.D.) degree from Xavier University. She chose Cincinnati to be amongst family and the vibrant Jewish community here.
Since moving to Cincinnati, Rachel has been involved in numerous programs offered by the Jewish community, including the Jewish Federation of Cincinnati's LEAD (Lead, Educate, Act and Develop) program, the Young Professional Interfaith Text Study Fellowship, the Mayerson Foundation's Access program, and Honeymoon Israel. She is an active member of Beth Adam synagogue. Rachel is excited to have an opportunity to contribute to the growth and development of our Jewish community.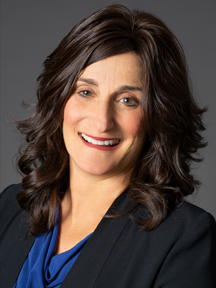 Ronna Schneider is a pediatrician at Cincinnati Children's Hospital Medical Center.  She recently joined CCHMC after 20 years in private practice as a partner of Suburban Pediatric Associates. Ronna is part of the leadership team responsible for growing primary care at CCHMC. She participates in many hospital projects, working to improve the access and quality of Primary Care to the children of the Cincinnati region. 
Over the years, Ronna has served as President of the board of Cincinnati Hillel, a member of the board of the Jewish Federation of Cincinnati, Co-President of the board of the Southern Ohio chapter of Jewish National Fund and National Young Leadership Cabinet Co-Chair.  In this role she helped develop the education curriculum for cabinet members.  She is a founding member of Congregation Shaa'rei Torah where she is an active committee participant.  In addition, she is involved with the Camp Livingston and Rockwern Academy medical committees. Ronna received the Allen A. Cowett award and the Kipnis-Wilson Friedland Award in recognition of her philanthropic endeavors.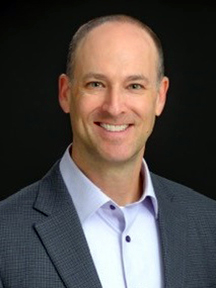 Adam Symson is president and CEO of The E.W. Scripps Company. Prior to becoming CEO he served as Scripps' Chief Operating Officer, overseeing the company's broadcast TV, radio and digital media divisions. As its chief digital officer from 2011 to 2016, he was responsible for driving the company's digital transformation across the enterprise. Adam spent the earlier part of his career working as an investigative journalist in newsrooms in Los Angeles, Chicago and Phoenix. He has a bachelor's degree in communications from the University of California, Los Angeles.
Adam has been a mentor and advisor for several accelerators and startups. He serves on the boards of directors for Reporters Committee for the Freedom of the Press and Cincinnati's Holocaust & Humanity Center. For the Jewish Federation of Cincinnati, he has served in various development leadership positions, including twice as co-chair of the annual campaign. He has previously served on the boards at Adath Israel Congregation and Cincinnati Public Radio.